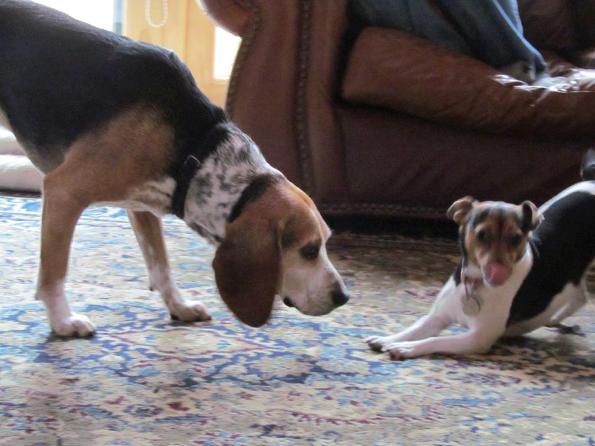 Great Island Kennels provides a safe place for your dogs to engage and play with other dogs.
Doggie Daycare is designed for social dogs who like to play with other dogs. A typical day involves meeting, greeting and interacting with a variety of unfamiliar dogs.
Doggie Daycare is also a great option for those dogs who do not get along with others as well! We are always happy to accommodate dogs of every personality.
If you are leaving a dog that's been here, you can drop off on weekdays without a reservation.  For weekends and for new dogs, you should call and make a reservation.
Our office is open for drop off and pick up between 9 and 10 a.m. and between 5 and 7 p.m.  You can arrive as early as 7 a.m. for morning drop off if you let us know what time.
Your pet will have 4 or 5 supervised play groups a day.
Daycare is $20.00 per day.
* If you have questions please check out or FAQ Page or give us a call.