…..We have been taking our dogs there for 8 years.
They LOVE it and come home tired — a sure sign that they are getting plenty of exercise.
Everything is perfect. Clean, professional, dog-loving environment.
I wouldn't dream of going anywhere else.
In fact, I stumbled on these reviews when I went to look up the kennel's phone number — we will be leaving our two goldens and one australian cattle dog at Great Island for two weeks while we are on vacation.
Great Island Kennel rocks!!!!!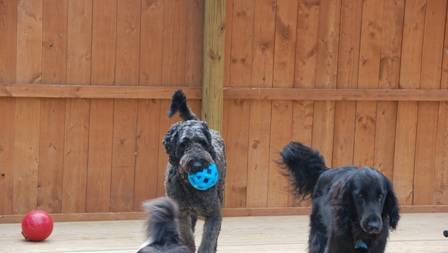 The kennel is amazing. The place is clean, safe and a ton of fun for the dogs.
Their patio play area's are cleaned and power washed 4 times a day.
The runs in which they stay are bleached twice a day and the water bowls are lifted up and cleaned twice a day.
They get a ton of exercise to the point that they sleep like a dream all night.
The owners of the kennel are the nicest people in the world. They take care of the dogs as if they were there own.
The road is long and bumpy but John takes care of that road all the time. Fills the pot holes, sands and salts the drive way in the winter.
He goes so out of his way to the point if your car is having trouble getting up the hill in the winter, he will come and pick your dog up for you! Now that's amazing service!
Dogs are cleaner when they leave then when they come in.
The chemicals used for cleaning are all eco friendly and the food given is all natural lamb and rice. Not the cheap stuff either.
The staff are so friendly and helpful.
If you're looking for an experienced loving place for your dog, Great Island Kennel is the place to go….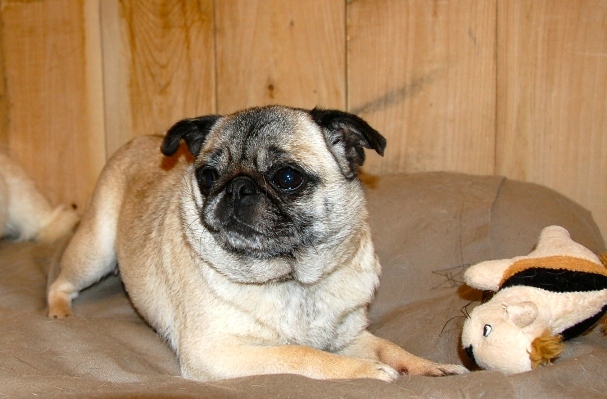 Been using them for over a decade. Impeccable. As soon as Dog realizes where he's going he starts bouncing to the roof of the car and then pulls me in the door. When I pick him up he's happy and energetic, but he always is anyway. As good a kennel as you could hope for.