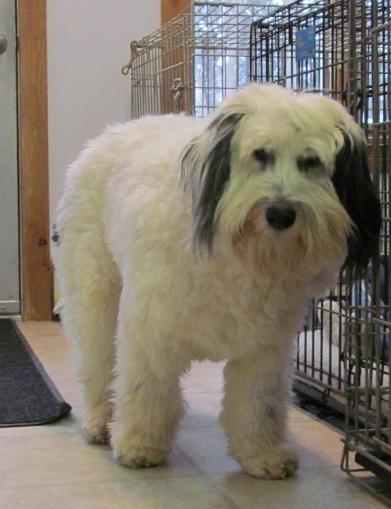 The dogs have  their own indoor/outdoor kennel run.  The area receives a lot of natural light and is well maintained. Our kennel is heated and air-conditioned.
We start early, before 7 a.m.  The dogs are up and out for their first exercise and play groups.  After that it's time for breakfast and a little quiet time while they digest breakfast.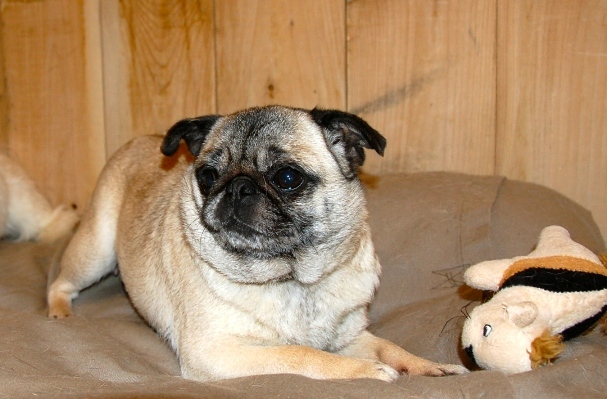 Our office hours in the morning is between 9 and 10 and that's when dogs are coming and going.  That's always an exciting time here as they dogs are saying hi and bye to their friends.  Arriving dogs come are put outside in the play yard immediately.  That gives us time to finish our checking in process and setting the pups area up.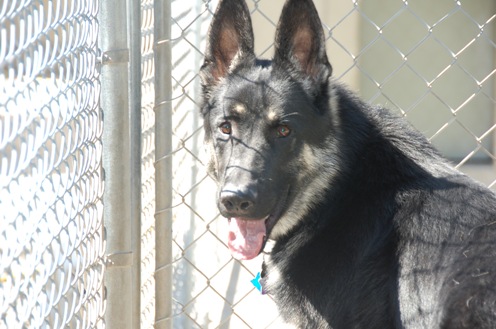 After that they have 4 or 5 supervised play groups a day.  We feed twice a day. Once in the morning around 8 and again before 5.  It's lights out around 7, and they are usually ready for that after their busy day in the kennel.
Boarding Rates:
Effective June 1, 2023:
Boarding: $50/day 
Additional Dog: $20/dog/day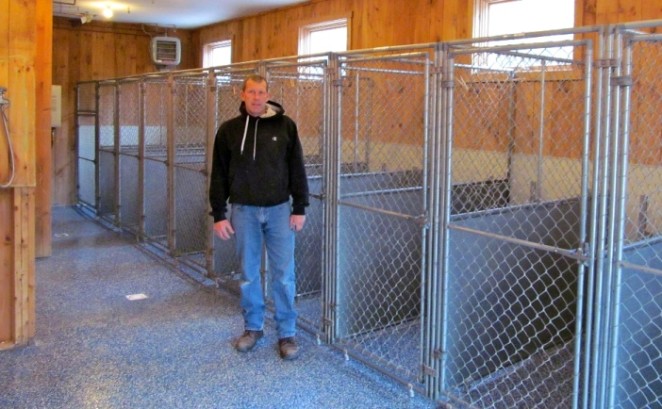 Additional Information:
Our office is open for drop off and pick up between

Sunday- Friday: 9 and 10 a.m. and between 5 and 7 p.m.   7 – 9 a.m. for morning drop off ONLY by appointment.

Saturdays: Drop Off/Pick Up- 9-10-a.m. No early Am drop off. CLOSED PM

We are small, so the more advanced notice in scheduling an overnight stay, the better.  Generally, you should only need a few days or a week, but for holidays, it could be a month or more.  We do get cancellations, so call us!
Someone is always here overnight.  In fact, my bedroom is practically over the kennel, so if someone whines, I hear it.  We run errands during the middle of the day, so there might be a short period of time that no human is here mid-day.
We do ask that you give us as much notice as soon as possible if you are going to cancel.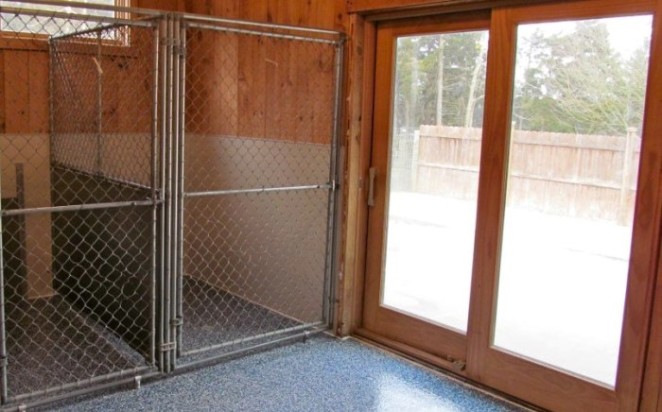 Vaccinations required include: Rabies, Distemper combo: DHLPPC, and Bordetella.
We don't charge for giving medication.  We consider that part of your dog's daily care.  We need to know what the medication is, what it's for, and when to give it, so please bring the medication it's original container, or label it really well.
You pay for all charges at the end of your dogs stay.  Our policy is for you to pay before you are reunited with your dog. We don't take credit cards.  You pay with a check or cash.
We charge by the day.  If the dogs come in during our morning drop off of 9 to 10, you get charged for that first day.  If they come in during the evening drop off, you do not get charged for that first day, but your charges start on the second full day.  In other words, if your dog is here all day, there is a charge.
All the dogs all have their own areas when inside.  If they don't want to play, they still go out in the play yard 4 times a day.
Our kennel runs are 4X6 inside and 4X14 outside. The dogs have water all the time.  They also have beds and toys if they want them.  Some dogs prefer a cool concrete floor to beds, so we will pick up the beds so they have more cool concrete to lie on.
If you have additional questions, please check out our FAQ page. If you don't find what you are looking for there, do not hesitate to contact us.